Coffee lovers all over the world are starting home roasting their own coffee. Not only do they love the enhanced taste and aroma of freshly roasted coffee straight from home, but they also love the act of roasting, grinding, and finally brewing their own coffee. It can become a ritual of sorts–a-wonderful-way to experience coffee from the green coffee bean stage to the cup.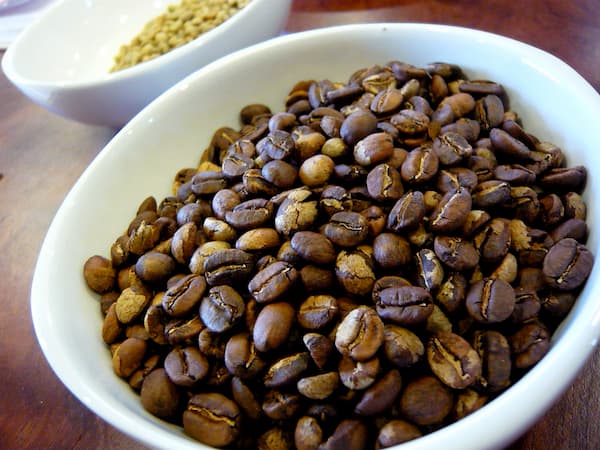 Sweet Maria's is a self-proclaimed "Coffee University" and you are certain to agree. Learn several roasting methods step by step from this wonderful resource. There is the stovetop popcorn popper method, the skillet/wok method, and the gas oven roasting method. Remember that Sweet Maria is also a coffee supplier, so once you learn the art of home roasting; be sure to buy your green coffee beans and your coffee merchandise here.
Coffee Bean Corral is another coffee distributor that offers a wealth of information on coffee and coffee roasting. In the Coffee Library category, you will find sections on Roasting Basics, Bean Storage, Oven Roasting, Popcorn Popper Roasting, and Roasting in a Fresh Roast. Coffee Bean Corral also evaluates roasters making sure you get the quality product you deserve. Remember that this coffee supplier only sells green coffee beans, so it is the perfect place for you to shop to meet all your home roasting needs. Coffee Bean Corral also sells brewers, grinders, roasters, and parts. Check out their specials too!
CoffeeGeek.com is a great resource for the coffee community. What is so great about this site is the comments. Coffegeek.com is no stranger to truly informative threads consisting of comments from regular people with real experience. Read their Guides & How-Tos, Reviews, Forums, and much more. They offer a wonderful guide to roasting coffee with a popcorn popper here (don't forget to check out all the resources they have to offer). It is easy to understand, step-by-step instructional guide with pictures to boot! Remember to read the comments at the end of the article, you will get a lot of priceless information from the feedback.
We have also prepared some reviews of the best home appliances for coffee
Now you are on your way to becoming a world-class home coffee roaster. Enjoy life and enjoy your coffee!