Have you tried the Pumpkin Spice Frappuccino yet? It's pretty much the ultimate fall drink and it's crazy popular, especially in the US, Canada, and the UK. People go nuts for it every year and it's kind of become this whole cultural thing. If you haven't given it a shot, you definitely should! It's got this perfect blend of cozy spices and sweet pumpkin flavor that'll warm you up from the inside out. Trust me, it's worth a try!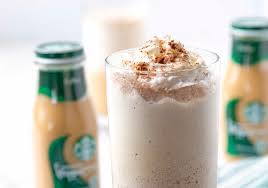 One More Starbucks Coffee Drink Recipe
The Pumpkin Spice Frappuccino is a beverage that has captured the hearts and taste buds of coffee lovers worldwide. Its popularity has grown significantly over the years, with fans of the drink eagerly awaiting its release every fall season. The drink has become so popular that it has even inspired various pumpkin spice-themed products, including candles, lotions, and other food items.
Starbucks has played a significant role in the drink's rise to fame, with the coffee chain offering the drink at its locations in various countries. In the United States, the Pumpkin Spice Frappuccino has become a cultural phenomenon, with social media flooded with pictures and posts about the drink. Its popularity has even led to the creation of the term "PSL" (Pumpkin Spice Latte), which has become a shorthand way to refer to the drink. The Pumpkin Spice Frappuccino is undoubtedly one of the most beloved seasonal drinks worldwide, enjoyed by millions of people each year.
Pumpkin Spice Frappuccino recipe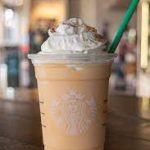 Print
Pumpkin Spice Frappuccino
Ingredients
Frappuccino
1

cup

cup cold brew coffee

1

cup

milk

2

tbsp

agave syrup

½

cup

ice cubes

1

tsp

Pumpkin Pie Spice
Topping
2

tbsp

whipped cream

⅛

tsp

cinnamon
Instructions
Blend all ingredients of Frappuccino exept the ice cubes until smooth and creamy.

Add ice cubes into a serving glass.

Pour the mixture into a serving glass.

Top with whipped cream and an extra sprinkle of pumpkin pie spice. Enjoy!
The Most Seasonal Drink
The Pumpkin Spice Frappuccino is considered a seasonal drink because it is typically only available during the fall season, specifically from late August to early November in most countries. This is because pumpkin spice is a flavor traditionally associated with autumn and the harvest season. The drink is often marketed as a cozy, comforting beverage perfect for sipping on a crisp fall day. Additionally, the limited availability of the drink creates a sense of exclusivity and anticipation, as fans eagerly wait for its release each year. Overall, the Pumpkin Spice Frappuccino has become a cultural icon and a staple of the fall season for many coffee lovers.