A Romanticized Coffee Delicacy with the Espresso Machine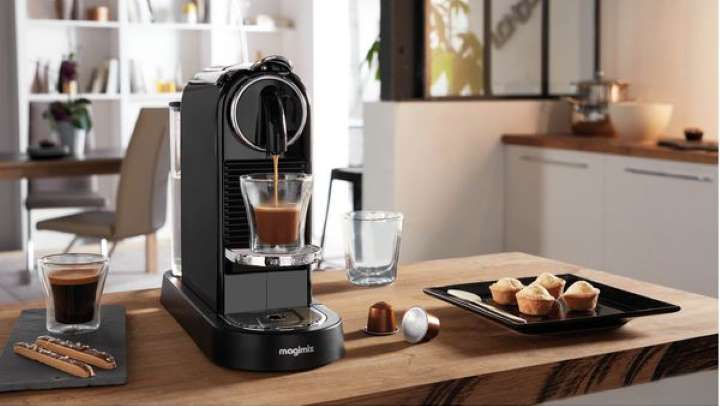 Coffee drinkers have a plethora of choices when it comes to getting their daily caffeine intake, but many of them routinely ignore their options and go straight for the
espresso machine
every time. For the uninitiated,
espresso
is a concentrated form of coffee that comes in a shot. It is prepared by forcing almost boiling, pressurized water through finely-ground coffee.
Viewed by many as a romanticized coffee delicacy, espresso traces its origins back to early 20th century Milan, Italy. It was there, in 1903, that
Luigi Bezerra
developed the brew. He was diligently working to find a faster way to brew his beloved coffee when he began to pressurize coffee beans and grounds. And there you have it: the story of espresso.
Espresso Machine: Loving the Crema … And More
Today, the brew is crafted by the use of sophisticated espresso machines. The drink that comes out of them is characterized by its thickness – espresso is usually three to four times thicker than regular coffee – and the crema. The latter refers to the reddish-brown substance that floats to the top of the drink. Crema is created by the mixing of the oils in the coffee grounds. (This process does not occur in other forms of coffee brewing.) This foam-like substance is regularly cited as the top reason why individuals prefer the drink over others.
There are more reasons than just the crema that compel people to fire up those espresso machines, though. Water content, caffeine content, and flavor are often cited as top reasons for preferring the Italian beverage. Regular coffee traditionally contains an abundance of water as compared to a one-ounce shot of espresso. Yet it still contains more caffeine-by-volume than most other drinks. Finally, fans of the brew love starting their day off with the bold, flavorful taste of espresso.
While the caffeine lovers use their espresso machine for a big wake-up kick, others are still looking for the best coffee maker for a regular cup of coffee that won't give them the jitters. If you're looking for a regular drip coffee maker, read our
TOP 5 Best Coffee Makers – Buyer's Guide
that will help you find the best coffee maker for your not-so-strong cup of Joe.
We have also prepared some reviews of the best home appliances for coffee