Are you ready to take a break and indulge in one of the Caribbean's most beloved coffee-making traditions? Then put on your culinary hat because today, we'll be making Jamaican Coffee! With its smooth texture, nutty aroma and irresistible taste, this is an authentic coffee-making recipe that should not be missed. With just a few easy steps to follow, you can learn how to make delicious Jamaican Coffee like a true connoisseur. All it requires is some quality beans and a little bit of patience – but nothing beats the perfect cup made exactly how you like it. So let's get brewing!
What is Jamaican Style Coffee?
Jamaican style coffee is a unique and flavor-packed brew that originated in Jamaica around the 1800s. It is known for its robust, full-bodied taste and strong aroma. The traditional preparation method involves slow roasting of green coffee beans until they become dark brown or black. The ground coffee is then brewed with boiling water to create a distinctive cup of coffee. The resulting cup has notes of chocolate, caramel, spice and sometimes even smokiness – all depending on the type of coffee bean used! Jamaican coffee can be served hot or cold and can be enjoyed as either an espresso or drip-style beverage.
Blue Mountains Coffee
It's no secret that altitude determines the quality of coffee, with higher elevations yielding a more full-bodied bean which leads to an exceptionally flavorful cup. Jamaica Blue Mountains have cooler climes in comparison to other areas on the island, making it ideal for growing some of the most exquisite coffees around.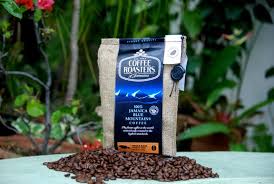 Jamaican coffee is renowned for being one of the most costly coffees in the world, as it is cultivated on top of Blue Mountain, Jamaica's highest peak at 7402 feet tall and covered with a blanket of fog. This unique blend of micro-climates and mountain terrain creates the perfect environment for producing some of the world's best coffees. Jamaican coffee is prized around the world due to its superior taste profile and complex flavors, making it one of the most sought-after coffees in the world.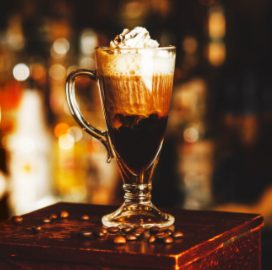 Print
jamaican coffee recipe
If you want to add a little excitement to your morning cup of joe, why not try Jamaican coffee with rum? This delicious twist on Irish coffee is topped with luscious fresh whipped cream and finished off with the perfect garnish - a single coffee bean. So break away from the ordinary and treat yourself to this unique blend!
Equipment
1 Coffee Maker

1 Mug or Heat-resistant glass

1 Stirring spoon

1 Chocolate grater or chocolate shavings (optional, for garnish)
Ingredients
2

tbsp

Jamaican Blue Mountain coffee beans,

freshly ground

¾

oz

dark rum

¾

oz

coffee liqueur (such as Kahlua)

2

tbsp

whipped cream

1

chocolate-covered coffee bean (optional)
Instructions
Coffee Making
Brew up the freshly ground Jamaican Blue Mountain coffee in a cafetière with boiling water and leave it for a few minutes.

In a mug or heat-resistant glass, combine the brewed coffee, 3/4 oz of dark rum, and 3/4 oz of coffee liqueur. Stir to combine the ingredients.

Top the drink with 2 tbsp of whipped cream.

If desired, garnish the drink with a chocolate-covered coffee bean.
Optional variations
If you prefer a sweeter drink, you can add a splash of simple syrup or a spoonful of sugar to the mixture.

For a frothy twist, use a milk frother to create a layer of foam on top of the drink.

If you want to make a non-alcoholic version of this recipe, omit the rum and coffee liqueur and add a little extra coffee or milk to the mixture.
Jamaican Cold Coffee Recipe
The cold Jamaican coffee recipe is a great way to enjoy the robust flavor of this unique brew without having to heat up your kitchen.  The cold recipe differs from the hot recipe in that it uses a combination of ice cubes and cold coffee instead of hot coffee.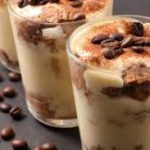 Print
jamaican cold coffee
Equipment
1 Coffe Maker

1 Ice Maker

1 Glass or Tumbler

1 Whisk or Milk Frother (optional)

1 Chocolate grater or chocolate shavings (optional, for garnish)
Ingredients
1

cup

cold brewed coffee

¾

oz

dark rum

¾

oz

3/4 oz coffee liqueur (such as Kahlua)

2

tbsp

whipped cream

1

cup

ice

1

chocolate-covered coffee bean (optional garnish)
Instructions
Combine the cold brewed coffee, rum, coffee liqueur, and ice in a blender.

Blend until smooth and pour into a glass.

Top with whipped cream and garnish with a chocolate-covered coffee bean, if desired. Enjoy!
If you don't have cold brewed coffee on hand, you can use regular brewed coffee that has been chilled in the fridge. Alternatively, you can also make the drink using cold water and coffee concentrate. Simply mix the coffee concentrate with water and rum according to the package instructions, then add ice and blend as directed above.