If you love coffee and tea, then you'll probably enjoy this delicious coffee milk tea recipe! This drink is a great way to Wake up in the morning or enjoy as an afternoon pick-me-up. I like to add a little bit of sweetness to mine with some honey, but you can adjust it to your taste. Give it a try and let me know what you think!
Is Coffee Milk Tea Actually Coffee?
Is coffee milk tea an enjoyable indulgence? Absolutely! This scrumptious drink is creamy and sweet, surpassing the ordinary morning cup of joe. You can taste a subtle floral flavor from its milk tea base with a faint bitter edge provided by the coffee bean. Enjoy this delightful snack when you're in need of something special to perk up your day!
As the name suggests, this delicious blend contains black tea and espresso, along with added layers of creamy frothed milk. The milk and tea combine with the coffee's bold flavors to create a smooth, decadent brew that retains its subtle bitterness. The result is an exception beverage complete with sweet undertones of richness. As such, it's hard to deny that this beverage is indeed a type of coffee. Although it's not as strong and intense as other varieties, coffee milk tea offers a unique and enjoyable alternative for those who are looking for something different.
Coffee Milk Tea: Asian Origin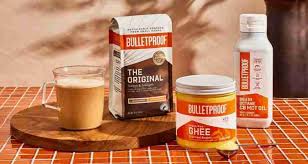 Coffee milk tea is a drink popular in Hong Kong where it is also known by the name 'Yuen Yeung',  which translates to "mandarin duck." The beverage is made by combining coffee and tea, most commonly black or oolong tea, in equal parts then adding milk and a sweetener of choice. This combination was first created in the 1950s as a way for Hong Kongers to enjoy both coffee and tea together but has since become popularized around the world.
Depending on who makes it, recipes may vary accordingly. Over time, countless baristas have tested out different ways to make their beverage even more enjoyable for customers – as such we are now able to savor this delightful concoction in all its varieties!
Main Ingridients of Coffee Milk Tea
Coffee
If you own an espresso machine, your preparation for Hong Kong-style tea is effortless. But even if that's not part of your kitchen collection, don't worry! You can still enjoy delicious coffee by drip brewing with a Moka pot or French press – it's just as gratifying without the hustle and bustle.
Milk
The type of milk that you choose is essential! From thick and velvety whole milk to lightened skimmed options, each will bring its own unique flavor. Whether it be dairy or non-dairy, both are excellent additions for this tantalizing beverage.
Sweetener
If you're feeling like having a custom-made beverage, this drink can be adapted to your personal preference by increasing or decreasing the quantity of brown sugar, white sugar, honey or maple syrup. Whatever sweetness level you desire will surely be achieved with just one adjustment!
Tea
For a truly unique and authentic flavor of Hong Kong-style coffee milk tea, one should definitely reach for the loose leaf teas. However, if ease is what you're looking for then using a tea bag makes your job easier as it prevents having to strain out the milk and tea mixture at the end. Black Tea varieties such as Ceylon, Oolong or Boba are all excellent choices. Tea bags make your life easier, allowing you to skip the tedious step of straining the tea and milk mixture at the end.
Boba Pearls
To top off your coffee milk tea and give it an extra layer of sweetness, you can add boba pearls. Boba pearls, also known as bubble tea balls or tapioca pearls, are a type of edible starch used in many Asian drinks. Boil the pearls first with a bit of brown sugar or honey to make sure they don't come out too chewy. Then let them cool before adding them to your beverage.
Drip Mehod of Coffee Making
Firstly, you need to make coffee. If you're looking for a coffee-making technique that consistently produces delicious results, the dripping method is perfect for you.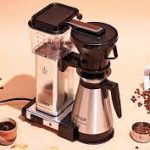 Print
drip coffee
Making drip coffee is a simple and convenient way to brew a delicious cup of coffee. All you need is some ground coffee, water, and a drip coffee maker. With just a few easy steps, you can have a fresh, hot cup of coffee in no time!
Equipment
1 Drip coffee maker

1 Coffee Filter

1 serving cup
Ingredients
3

tbsp

ground coffee beans like Colombia Huila El Bombo

1

cup

water
Instructions
Place a filter in the filter basket of the drip coffee maker. Add the ground coffee to the filter.

Fill the water tank of the drip coffee maker with water. Make sure to use cold, fresh water.

Turn on the drip coffee maker and wait for it to brew the coffee. The brewing process should take about 5-7 minutes.

Once the coffee has finished brewing, pour it into your mug or cup and enjoy!
Yuen Yeung Coffee Recipe
Now, that you know how to brew coffee in a drip method, we can move on to our main recipe – Yuen Yeung Coffee.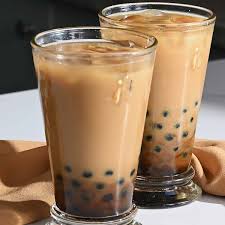 Print
Yuen Yeung coffee
Experience the unique and delicious flavor combination of tea, milk and coffee. This popular drink, native to Hong Kong, is made by blending coffee, milk, and tea to create a satisfying and satisfying cup of hot goodness. If you haven't tried this tasty treat, now is the perfect time to give it a try!
Equipment
1 Kettle or Pot

1 Spoon or Stirrer

1 serving glass
Ingredients
2

Ceylon tea bags

1

cup

water

1

cup

drip coffee

¼

cup

evaporated milk

1

tsp

sugar,

optional

2

tbsp

sweetened condensed milk

1

tsp

boba perls
Instructions
Boil 1 cup of water (350ml) in a kettle or pot.

Place the tea bags in a serving glass. Pour the hot water over the tea bags and let them steep for 2-3 minutes.

Remove the tea bags and discard them.

Add 1/4 cup of evaporated milk to the tea and stir to combine.

Brew a cup of drip coffee using your preferred method.

Pour the brewed coffee into the glass with the tea and evaporated milk.

Add sweetened condensed milk to taste. You can start with a small amount and add more to taste. Add a teaspoon of sugar, if you prefer your coffee more sweetened.

Stir the Yuen Yeung coffee to combine all the ingredients.

Serve with a spoonful of boba pearls.